The Olin College Library has three makerspaces on the lower level: the sewing station, the tool wall area, and the workroom. Each area is stocked with supplies that are free to use for all Babson-Olin-Wellesley community members. The Sound Studio is equipped for podcasting and recording solo musical performances. In addition to books, we have a Library of Things collection including borrowable cameras, media equipment, tools, cables, and more. These items can only be borrowed by Olin community members and cross-registered Babson and Wellesley students.
Makerspaces
Sewing Station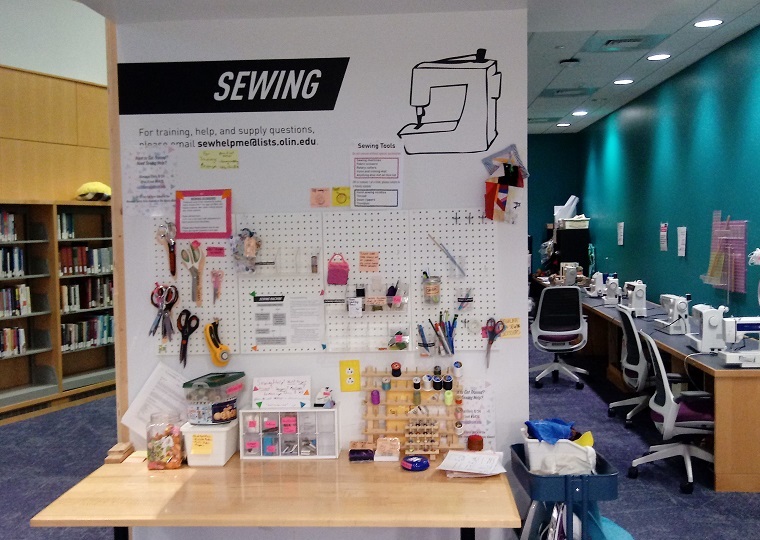 The library has multiple sewing machines, a serger, and tons of accessories, and we employ a student worker that can train you on using everything. We do ask that you get trained if you do not have prior experience using sewing machines, both for your safety and to keep our machines in good working order. We also have yarn for crocheting in the sewing area and on the first floor of the library.
Workroom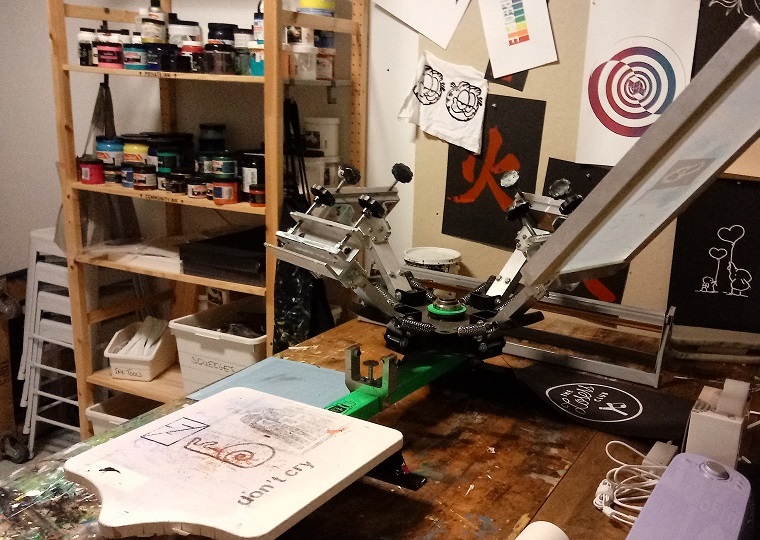 The workroom is home to the large format vinyl cutter, smaller vinyl cutters (Silhouette Cameos and Cricuts), and the screen printer. We have all the necessary supplies and a student worker who can train you on using these tools. The workroom is also a great place to work on messy or larger projects that don't require special ventilation or cleanup. There are many different kinds of art supplies available in the workroom, as well as in the crafting cart on the top floor of the library.
Lower Level Studio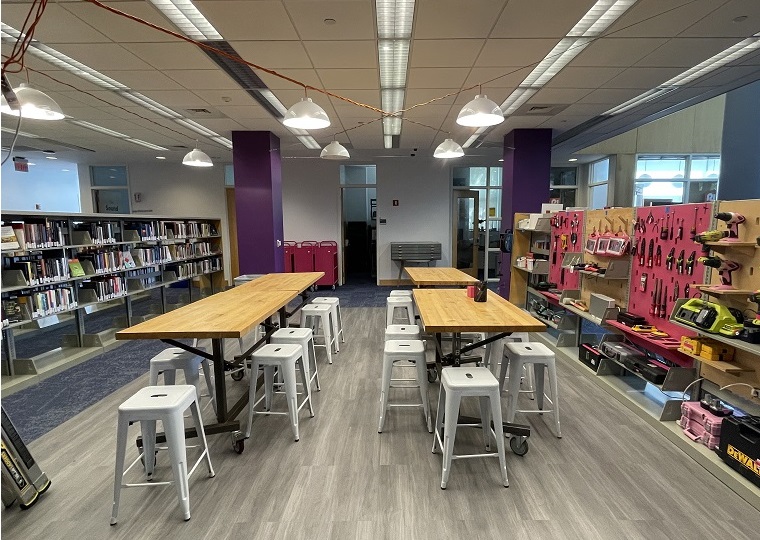 Next to our collection of circulating tools, there is another workroom-like space where you can work on larger or team projects. Starting in the fall of 2022, we replaced most of our borrowable tools with ones that can be used in this area. We have toolkits and drills available to borrow on the upper level. Also, there is project storage space available for students to use throughout the year.
Sound Studio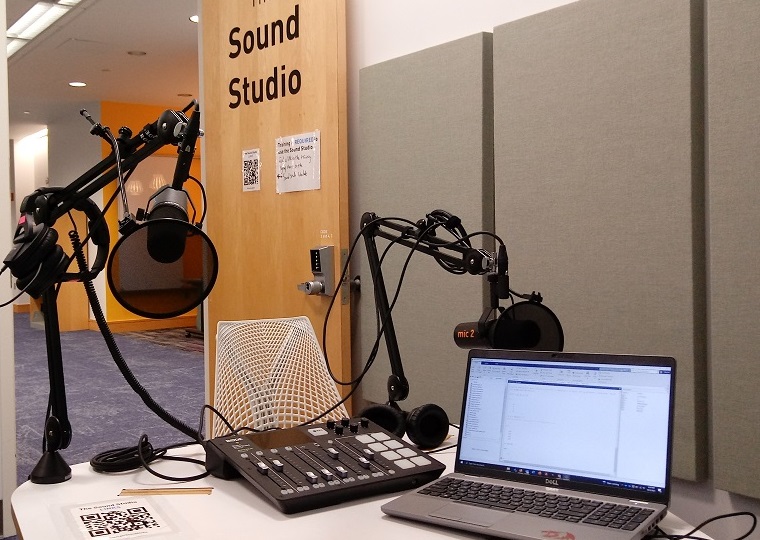 The Sound Studio has recording equipment you can use to record podcasts, conduct interviews, or mix and master audio recordings. During the academic year, you can sign up for a training by following the QR code found on the entrance door.